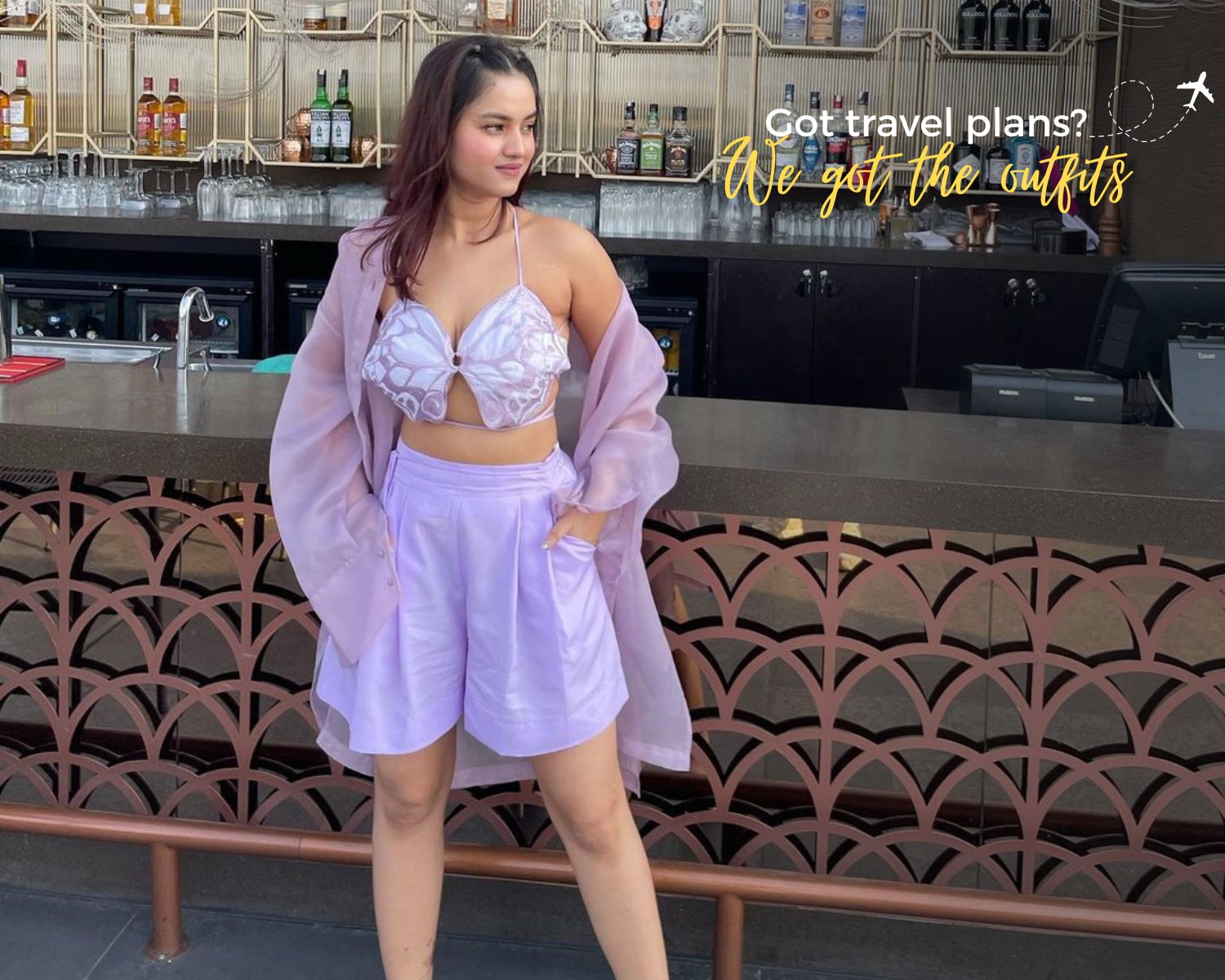 Got travel plans? We got the outfits
Are you excited about your upcoming travel plans? Whether you're embarking on a cross-country adventure or jetting off to an exotic destination, having the right outfits is essential for a comfortable and stylish journey. In this blog post, we have curated a collection of western travel outfits for both women and men, ensuring that you look and feel your best while exploring the world. So, let's dive in and discover the perfect ensembles for your next travel escapade!


The Flowy Pants and Top Combo: 
For a versatile and timeless travel outfit, you can't go wrong with a pair of flowy and comfy pants and a comfortable top. Opt for a stretchy and breathable fabric that allows for ease of movement during long flights or road trips. Pair it with a soft, lightweight top or a crop top  in a neutral color to create a chic and effortless look. Layer with a lightweight cardigan or a denim jacket for added warmth and style.


Flowy Maxi Dresses: 
Maxi dresses are a go-to option for women who crave both comfort and style. Choose flowy maxi dresses made from breathable fabrics like cotton or linen. These dresses offer a bohemian vibe while keeping you cool and comfortable during your travels. Pair them with jute bags or crochet bags for an even more trendy ensemble.


Stylish Jumpsuits: 
Jumpsuits are a fashionable and practical choice for travel. Opt for lightweight jumpsuits in versatile colors or prints. Not only are they comfortable, but they also offer a put-together look with minimal effort. Complete your jumpsuit ensemble with a pair of comfortable sneakers or sandals, and you're ready to explore your destination in style.
For a smart and polished travel look, men can opt for joggers paired with classic polo shirts. Joggers provide a comfortable alternative to jeans, while polo shirts offer a casual yet put-together appearance. Choose joggers in neutral or lighter colors, and opt for polo shirts in breathable fabrics like cotton or jersey. Complete the outfit with comfortable loafers or low-profile sneakers and an optional lightweight jacket for layering.
Casual Button-Down Shirts and Shorts: 
If you're traveling to warmer destinations, a combination of casual button-down shirts and shorts is an ideal choice. Look for button-down shirts in lightweight fabrics like linen or cotton, featuring fun prints or patterns. Pair them with comfortable shorts that hit just above the knee. Opt for neutral or pastel-colored shorts to create a stylish and relaxed vacation look. Complete the outfit with comfortable sandals or canvas shoes for an effortless vibe.
As you embark on your travel adventures, make sure you're dressed for both comfort and style. With our curated collection of western travel outfits for women and men, you can confidently explore the world in fashionable attire. From classic denim and tees to flowy maxi dresses for women, and chinos with polo shirts or casual button-down shirts and shorts for men, there are endless options to suit your personal style. Embrace the fashion landscape and make your style statement by picking the aesthetic that resonates with you the most. Remember, fashion is a form of self-expression, so choose what makes you feel confident and comfortable. Happy styling!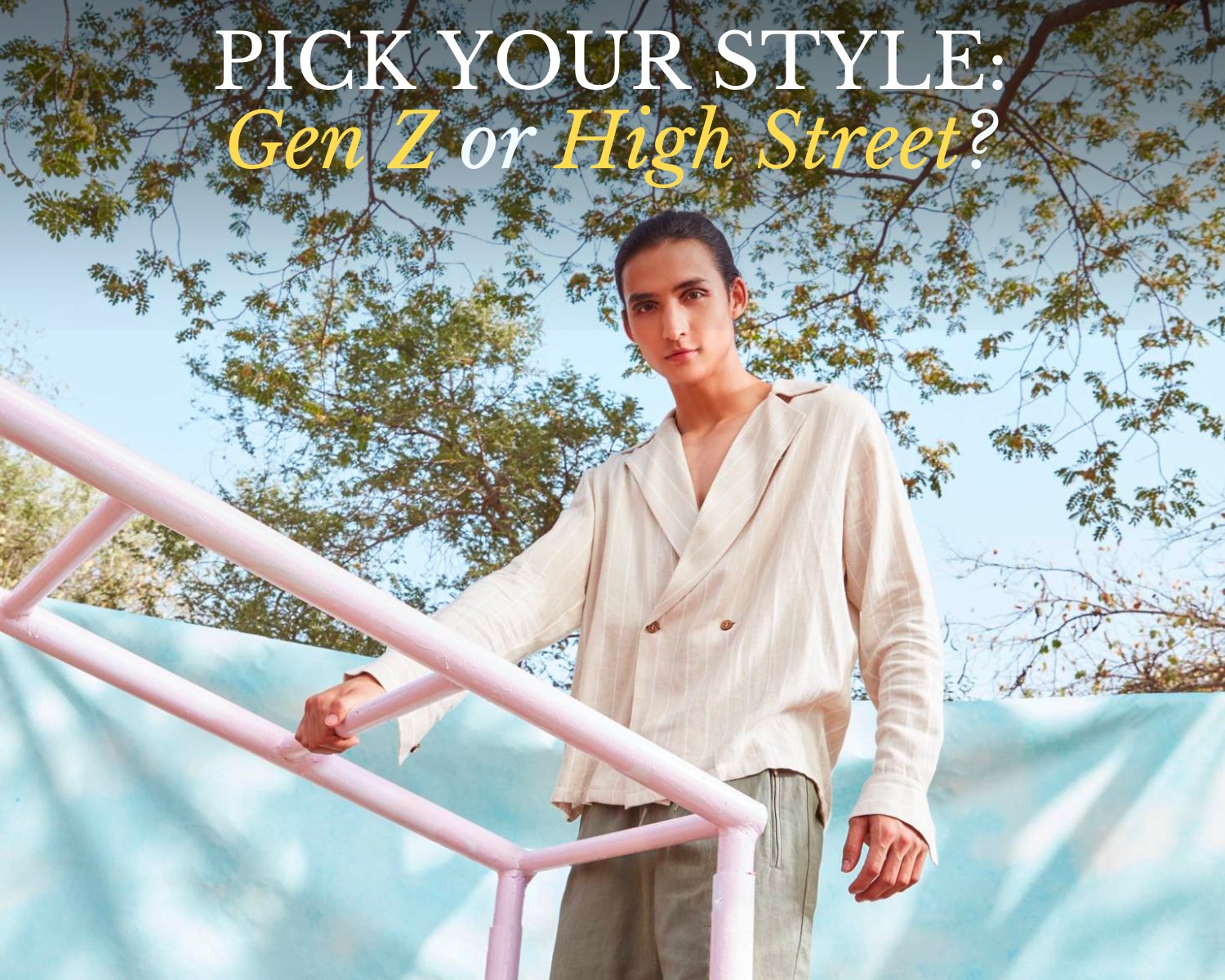 Pick Your Style: Gen Z or High Street?
When it comes to men's fashion, there are endless options to choose from. However, two prominent styles have gained significant popularity among fashion-forward individuals: Gen Z and High Street f...
Read more