Article: Types of bags every woman must have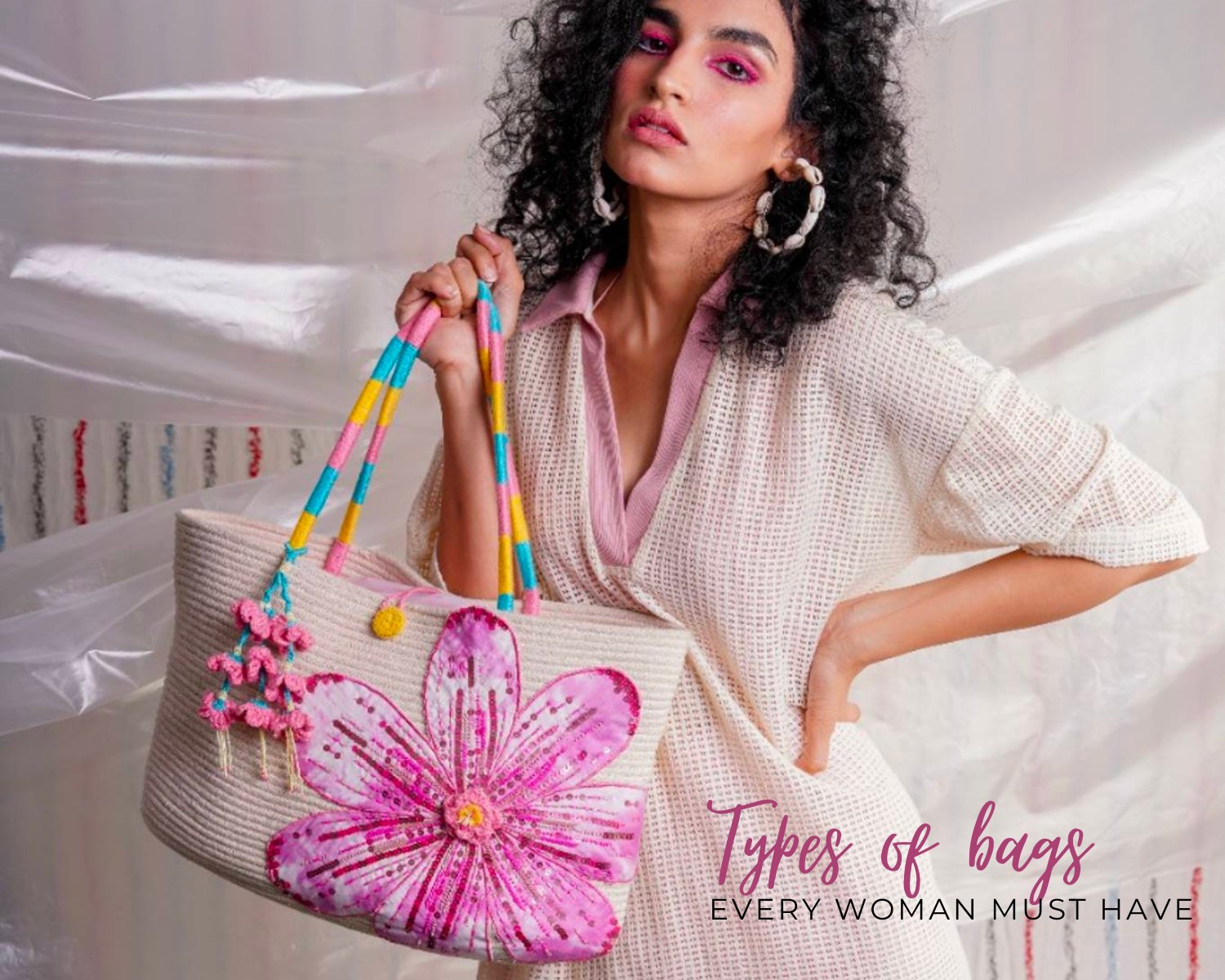 Types of bags every woman must have
Every woman knows that a handbag is not just an accessory but a statement piece that complements her style and carries her essentials. At Ted Ferde, we understand the importance of versatility and sophistication of
women handbags.
In this blog post, we present a curated list of essential
bags for women
that every fashion-forward individual must have in their collection. From spacious totes to chic sling bags, we have got you covered with our selection of handbags designed to elevate your style.
Tote Bag:
A classic and timeless choice, the tote bag is a staple in every woman's wardrobe. It offers ample space to carry all your daily essentials, making it ideal for work, travel, or a day out in town. At Ted Ferde, our tote bags boast sleek and sophisticated designs, ensuring they effortlessly blend with any outfit. Whether it's a professional meeting or a casual brunch, the tote bag is your reliable and stylish companion.
Bucket Bag:
For those seeking a combination of style and functionality, the bucket bag is a perfect choice. Its spacious interior and drawstring closure make it easy to access your belongings while keeping them secure. At Ted Ferde, we offer bucket bags in luxurious materials and chic designs that add a touch of elegance to your ensemble. These bags are perfect for carrying all your essentials while exuding an air of sophistication.
Fanny Bag:
The fanny bag, also known as the belt bag or waist bag, is back in vogue and here to stay. Perfect for hands-free convenience, it is an ideal accessory for casual outings or when you want to add a trendy touch to your look. At Ted Ferde, our fanny bags are crafted with meticulous attention to detail and modern aesthetics, ensuring you look effortlessly stylish while keeping your essentials close at hand.
Handbag:
The classic handbag is a must-have in every woman's handbag collection. It exudes elegance and complements both formal and casual attire. At Ted Ferde, we offer handbags in various styles and sizes to suit your needs and preferences. From textured fabric handbags to chic and playful designs, our collection ensures you make a subtle yet sophisticated statement wherever you go.
Sling Bag:
The sling bag is the epitome of convenience and style. Perfect for when you want to travel light, these bags are designed to be worn crossbody, allowing easy access to your belongings while leaving your hands free. At Ted Ferde, our sling bags are thoughtfully crafted to balance functionality and fashion, providing a perfect blend of practicality and elegance.
Hobo Bag:
For a bohemian and relaxed look, the hobo bag is a must-have. Its unique shape and slouchy silhouette offer a laid-back charm that effortlessly complements casual and boho-chic styles. At Ted Ferde, we present hobo bags with intricate details and refined designs, allowing you to embrace a relaxed and sophisticated look.
At Ted Ferde, we believe that every woman should have handbags that enhance her style and cater to her needs. From the classic tote bag and bucket bag to the trendy fanny bag and sling bag, and the bohemian hobo bag, our handbag collection ensures there's a perfect match for every occasion and preference. Embrace the convenience and elegance of Ted Ferde handbags to elevate your style and make a statement wherever you go.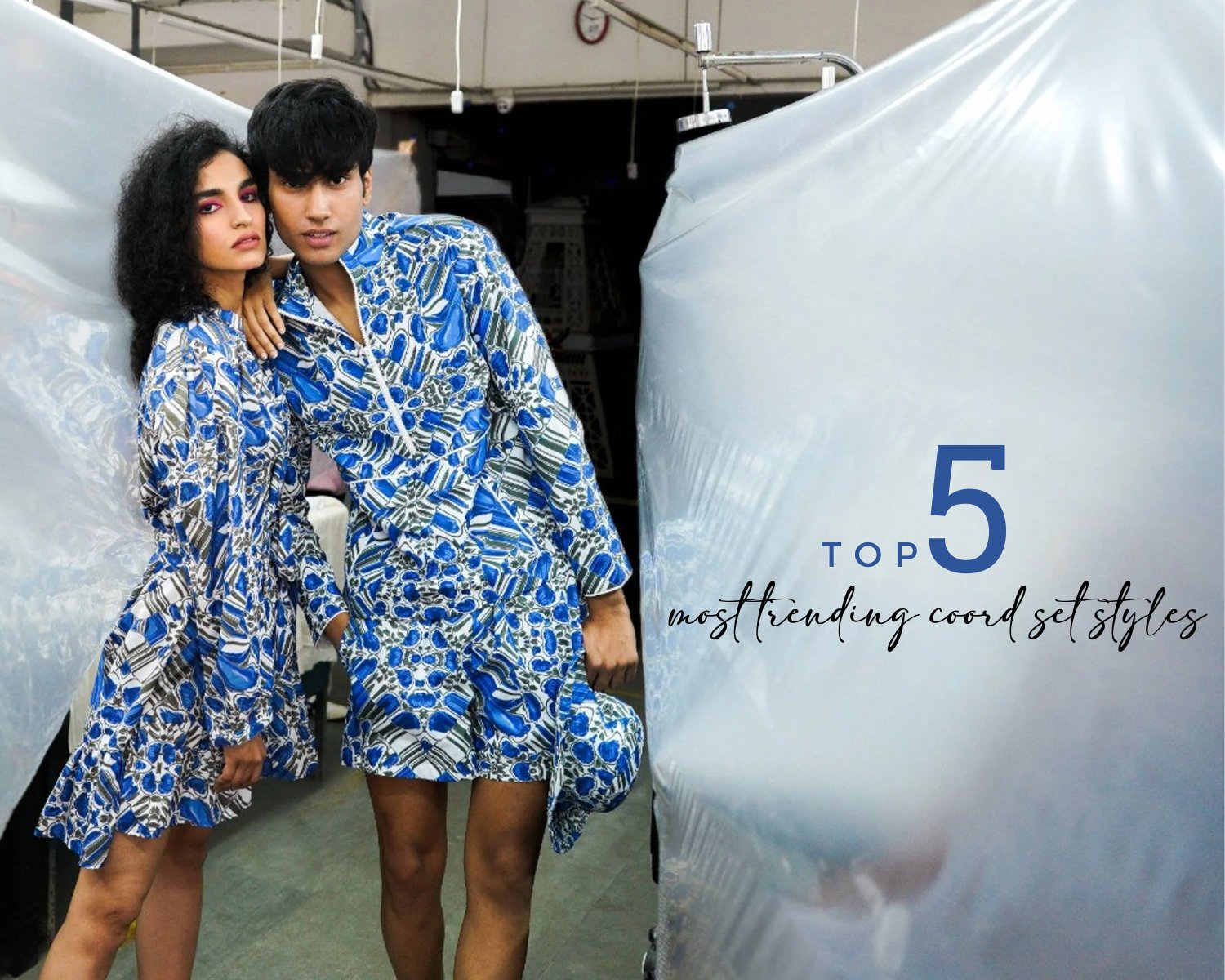 Top 5 most trending coord set styles
As the fashion world continues to evolve, co-ord sets have emerged as a hot trend loved by both men and women. These stylish matching sets offer a convenient way to look put-together while expressi...
Read more